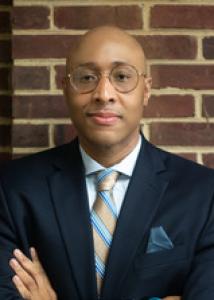 Antoine Lovell
Antoine Lovell
Biography
Antoine Lovell is a doctoral candidate at Fordham University Graduate School of Social Service. His dissertation explores the perception of the future for emerging adults in The New York City Housing Authority (NYCHA). Specifically, his study sought out to understand the connection, if any, between multiple generations of family members in public housing and future orientation. Antoine is an intervention researcher and has a keen interest in understanding how social policy impact vulnerable populations. Antoine's professional experience includes work with legislatures, advocacy on behalf of homeless populations, workforce development, preservation of affordable housing, and program evaluation.
Antoine's primary research interests include policy implementation, youth development, homelessness, housing, race and racism, poverty, along with social/public policy and their impact on people of African descent.
Evidence-to-Impact Collaborative Team
LET'S STAY IN TOUCH
Join the Evidence-to-Impact Mailing List
Keep up to date with the latest resources, events, and news from the EIC.