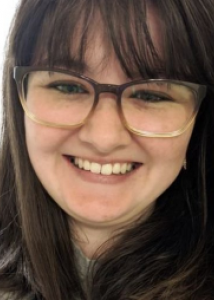 Brittany Gay, M.A.
Brittany Gay, M.A.
Biography
Brittany Gay is a doctoral candidate at the University of Maryland, Baltimore County (UMBC), where she received her M.A. in Applied Developmental Psychology. Her research, which intersects developmental and community psychology, focuses on the contextual factors that contribute to children's educational outcomes. Brittany has worked with organization and programmatic decision-makers on issues such as juvenile workforce training, food insecurity, and early literacy engagement, consulting on feasible program goals and evaluation capacity development. She started working with the RPC as an intern in August 2018 and then as a pre-doctoral policy associate in June 2019. In her role, Brittany supports the (1) implementation of the RPC via congressional staff and researcher outreach and (2) evaluation of the RPC by providing technical assistance for process evaluation and survey data collection.
Evidence-to-Impact Collaborative Team
LET'S STAY IN TOUCH
Join the Evidence-to-Impact Mailing List
Keep up to date with the latest resources, events, and news from the EIC.