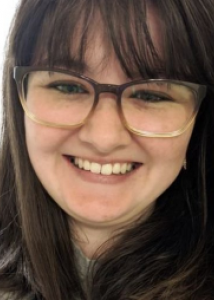 Brittany Gay, M.A.
Brittany Gay, M.A.
Biography
Brittany Gay is the Associate Director of Implementation Science within the Evidence-to-Impact Collaborative's Research Translation Platform. She supervises the implementation of the Research-to-Policy Collaboration model, as well as provides strategic technical assistance to policymakers and researchers seeking to better translate evidence and understand policymakers' evidence needs.
Brittany earned her Ph.D. in Applied Developmental Psychology from the University of Maryland, Baltimore County, with a concentration in Educational Contexts of Development. Her work focused on improving the success and wellbeing of children from low-income households and often involved collaborating with organizational and programmatic decision makers on issues such as juvenile workforce training, food insecurity, and early literacy engagement, consulting on feasible program goals and evaluation capacity development.
Evidence-to-Impact Collaborative Team
LET'S STAY IN TOUCH
Join the Evidence-to-Impact Mailing List
Keep up to date with the latest resources, events, and news from the EIC.