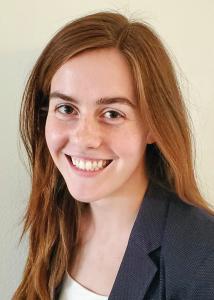 Mallory Matheson
Mallory Matheson
Biography
Mallory Matheson earned her B.A. in Political Science at Brigham Young University. She recently completed a Herbert Scoville Jr. Peace Fellowship with Search for Common Ground, working with local staff in Afghanistan, Myanmar, and Yemen on policy advocacy peacebuilding initiatives. She has conducted research in various roles on women's experiences in truth commissions worldwide, women's inheritance rights, nonviolent social movements, transitional justice mechanisms, and inclusive peace processes. Mallory previously interned with the Council on Foreign Relations, co-founded a nonprofit organization to teach high school girls how to lobby the state legislature, and created a needs assessment framework for an international humanitarian organization. In 2020, she conducted research on bridging the research-policy gap by interviewing nearly 30 researchers and policymakers from think tanks, universities, USAID, and the State Department. At RPC, Mallory supports building relationships between congressional staff and researchers in addition to developing technical tools for researchers' digital policy engagement.
Evidence-to-Impact Collaborative Team
LET'S STAY IN TOUCH
Join the Evidence-to-Impact Mailing List
Keep up to date with the latest resources, events, and news from the EIC.