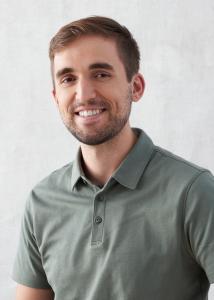 Alex Winters, B.S.
Alex Winters, B.S.
Biography
Alex is the Systems Design Engineer for the Evidence-to-Impact Collaborative and designs, develops, and implements data solutions for researchers and project groups. These systems designed by Alex are instrumental in creating secure, fault tolerant, and effective solutions which accelerate and improve the project work of analysts, data scientist, and researchers. He holds a masters in Applied Statistics, as well as a dual B.A in Business Administration and Speech Communication, and is a lifelong learner of science, statistics, and all things data related. His expertise includes Python, cloud platforms, database management systems, and predictive modeling. He endeavors to create and advocate for the adoption of enterprise level cloud solutions within the greater researcher community.
Evidence-to-Impact Collaborative Team
LET'S STAY IN TOUCH
Join the Evidence-to-Impact Mailing List
Keep up to date with the latest resources, events, and news from the EIC.