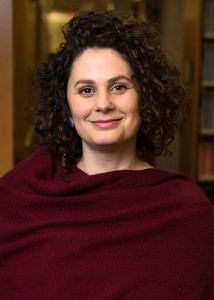 Victoria Stamadianou
Victoria Stamadianou
Biography
Victoria Stamadianou earned her M.A. in Development Studies in Poverty, Conflict, and Reconstruction from the University of Manchester Institute for Development and Policy Management. She worked with the London-based International Alert and partners to support conflict resolution in the Middle East and Asia. In her previous role as Senior Research Specialist with the University of Nebraska Public Policy Center she supported the evaluation of projects that aimed to improve the delivery of mental health and substance use treatment services. She has extensive experience in project design, project management, evaluation, and partnership building. She is currently pursuing an M.A. in Qualitative, Quantitative, and Psychometric Methods at the University of Nebraska – Lincoln.
Evidence-to-Impact Collaborative Team
LET'S STAY IN TOUCH
Join the Evidence-to-Impact Mailing List
Keep up to date with the latest resources, events, and news from the EIC.