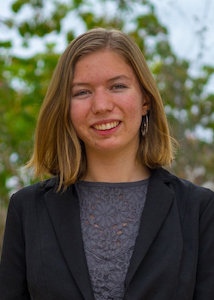 Jessica Pugel, M.A.
Jessica Pugel, M.A.
Biography
Jessica Pugel earned her M.A. in Psychology from San Diego State University. Throughout undergraduate and graduate training, she studied how structural factors of our immediate communities affect individuals, groups, and intergroup relations. These findings repeatedly pointed to the need to change the system to effectively improve relations, which contributed to her interest in policy. Her undergraduate honors thesis and graduate thesis both emphasized the importance of intergroup contact (political parties and ethnic groups, respectively). She was able to study yet another type of intergroup contact when she joined the RPC as an intern in January 2020: contact between researchers and policymakers. Now as a research associate, Jessica's role includes (1) supporting analytic capacity, (2) enhancing researcher engagement, and (3) maintaining partnerships with related organizations.
Evidence-to-Impact Collaborative Team
LET'S STAY IN TOUCH
Join the Evidence-to-Impact Mailing List
Keep up to date with the latest resources, events, and news from the EIC.