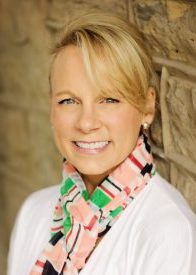 Meg Small, Ph.D.
Meg Small, Ph.D.
Biography
Meg Small is the Director of Social Innovation at the Prevention Research Center and serves as the Director of the Health and Human Development Design for Impact Lab. As a Penn State alumna, Meg received her BS in health and human development (HHD) and went on to receive her Ph.D. in public and community health from the University of Maryland. Meg has worked in prevention research for 20 years, and initially became interested in the field as a graduate student who wished to help with the eradication of HIV.
At the Center, Meg is particularly passionate about creating interdisciplinary collaboration and entrepreneurial mindsets to improve the translation process and impact of prevention science. She is interested in developing practices that use innovative methods and frameworks for evidence based programs. Her favorite part about working at the Center is the collaborative culture and interdisciplinary opportunities that present themselves. She loves the passion and commitment everyone at the Center has towards improving outcomes for children and parents.
Evidence-to-Impact Collaborative Team
LET'S STAY IN TOUCH
Join the Evidence-to-Impact Mailing List
Keep up to date with the latest resources, events, and news from the EIC.