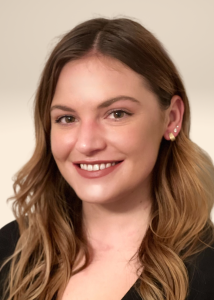 Rachel Storace, B.A.
Rachel Storace, B.A.
Biography
Rachel provides support for the RPC by scheduling meetings with congressional offices, supporting researcher network enrollment and communication, and coordinating Rapid Response events and collaborations. She assists in the RPC's evaluation by ensuring that implementation efforts with researchers and congressional offices are effectively documented and organized for reporting purposes. Rachel is also responsible for managing and overseeing the RPC's administrative needs and uses her role to develop and streamline procedures to ensure the group's efficiency and organization. Her background has primarily consisted of roles supporting community psychology research. While earning her B.A. in Psychology, Rachel was involved in the Community Research and Evaluation Team and participated in the Research Scholars program at the University of North Carolina at Charlotte.
Evidence-to-Impact Collaborative Team
LET'S STAY IN TOUCH
Join the Evidence-to-Impact Mailing List
Keep up to date with the latest resources, events, and news from the EIC.