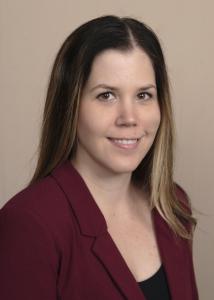 Elizabeth Long, Ph.D.
Elizabeth Long, Ph.D.
Biography
Elizabeth Long earned her Ph.D. in Clinical and Translational Science with a concentration in Psychiatric Genetics from Virginia Commonwealth University, her M.S. in Clinical Psychology from New Mexico Highlands University, and her B.S. in Psychology from the University of Pittsburgh. Throughout her training, Beth has maintained interest in the etiology of Substance Use Disorders and has examined social, neuropsychological, and genetic risk factors related to SUDs. The significant influence of environmental factors on risk, not specific to substance use disorders, led Dr. Long's interest in informing large-scale impact through the targeting of shared risk factors through policy.
In her role with the RPC Elizabeth is responsible for the quantitative evaluation of the RPC's impact. More specifically, this work involves (1) survey development and programming; (2) coordinating online data collection from researchers to assess their capacity for engaging in public policy processes; (3) scheduling and administering corresponding surveys to legislative staff to assess their reported behaviors and attitudes regarding the use of research evidence; and (4) data management and analysis. In addition to the quantitative evaluation of the RPC, Elizabeth is also involved in examining the use of research in legislation through deductive coding of legislative bills and investigating best practices for electronic research dissemination approaches to improve the reach of research syntheses among policymakers.
Evidence-to-Impact Collaborative Team
LET'S STAY IN TOUCH
Join the Evidence-to-Impact Mailing List
Keep up to date with the latest resources, events, and news from the EIC.