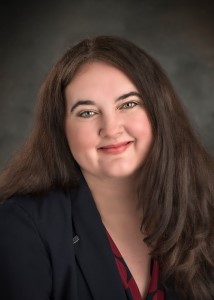 Emily Warthman
Emily Warthman
Biography
Emily Warthman earned her J.D. from The Ohio State University Moritz College of Law. She also earned master's degrees in Human Resources Management (Franklin University) and Public Health (Walden University). In previous legal and HR roles, Emily helped create positive work environments in public and nonprofit sectors, including in positions at a large municipality, a leading pediatric hospital, and a state supreme court. She has also worked closely with researchers and public officials on a variety of policy and personnel matters. Her current professional interests include interdisciplinary collaboration, optimizing operations, personnel management, equity in policymaking, and identifying and implementing best practices to support researcher and policymaker interactions. Emily oversees a variety of RPC implementation activities, in addition to fostering trusted relationships between the research and policy communities.
Evidence-to-Impact Collaborative Team
LET'S STAY IN TOUCH
Join the Evidence-to-Impact Mailing List
Keep up to date with the latest resources, events, and news from the EIC.