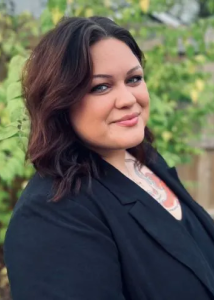 Biography
Laura's background in crisis management and legal services drew her to the RPC and their mission. She has assisted in practice areas of employment, Title IX, domestic violence, and sexual harassment. She has extensive experience with complex scheduling and building relationships through case management, collaboration, and community outreach. She utilizes this experience to support the implementation and administration of the RPC. Laura is currently pursuing a B.S. in Pre-Law and Justice and Equity studies at the University of Alabama in Huntsville, and she intends to gain her J.D. specializing in constitutional law, as well as women, family, and LGBTQ+ issues.
Evidence-to-Impact Collaborative Team
LET'S STAY IN TOUCH
Join the Evidence-to-Impact Mailing List
Keep up to date with the latest resources, events, and news from the EIC.