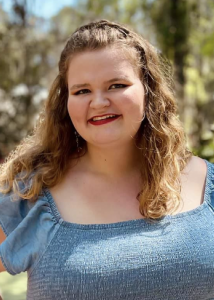 Emma Skogseth
Emma Skogseth
Biography
Emma is a first-year doctoral student in the Department of Human Development and Family Studies at Pennsylvania State University. She received her degree in Child Development and Psychology from Central Michigan University. At CMU, she was a member of Family Health Lab where she collaborated on interventions targeting problematic media use in adolescents. She was also a Summer 2021 Research Fellow for CMU's Emerging Leaders in Health Disparities program where she worked to help improve accessibility of mental health interventions in rural Michigan. Emma's research interests involve exploring potential disconnects between intervention research and those it intends to serve; she aspires to work to help fill in gaps between published evidence-based interventions and the ability of practitioners and policymakers to successfully implement them.
Evidence-to-Impact Collaborative Team
LET'S STAY IN TOUCH
Join the Evidence-to-Impact Mailing List
Keep up to date with the latest resources, events, and news from the EIC.